World-class hospitality

World-class talent

World-class sound

World-class F&B
Obsidian Amsterdam
Tokyo-style high spec music venue, listening bar & recording studio | Jazzy vibe | Vinyl bar| Demo & Event space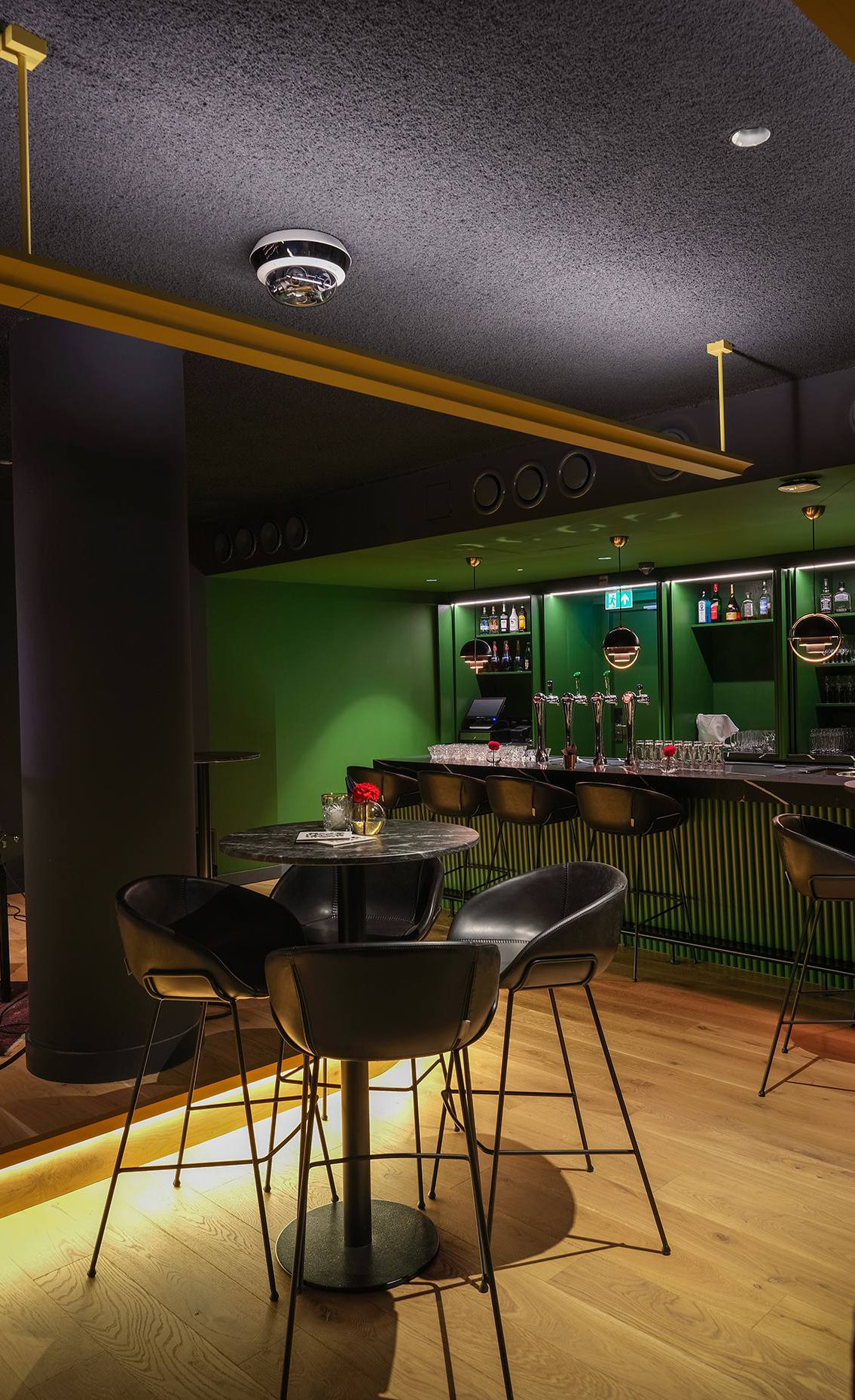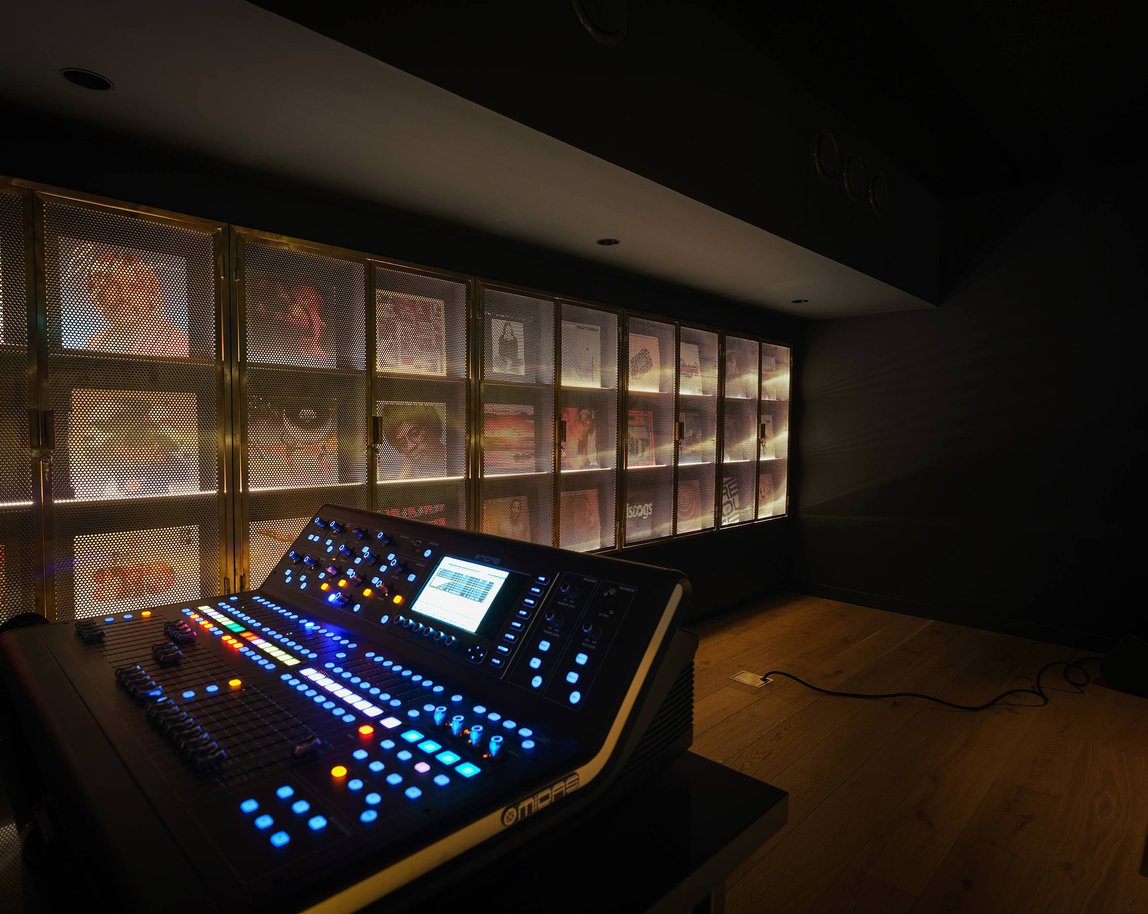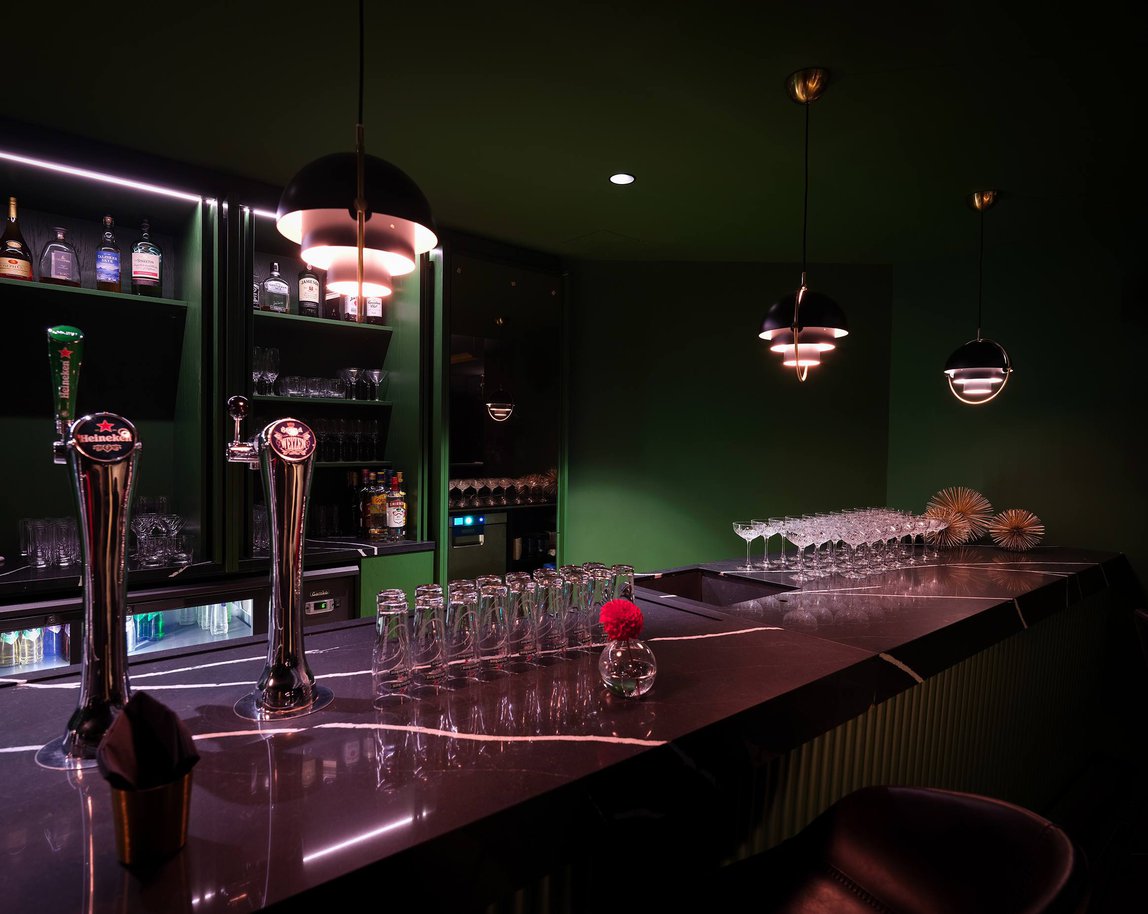 Obsidian is located in the basement of centrally located Eden Hotel Amsterdam. It is a brand new, high spec hotel bar, listening space & recording studio.
The space combines a laid-back jazzy hotel bar vibe with a Tokyo-style listening bar experience in a hidden speakeasy location. It is equipped with a stage, high spec vinyl DJ-setup, relaxed armchairs & raised seating and a bespoke soundsystem from L-Ácoustics, in a newly constructed space. The venue is entirely acoustically treated to provide the best possible sound experience. A remarkable and truly unique setup; something that would generally be considered impossible in the centre of a major city in 2020.
Obsidian will cater for the needs of entertainment, pro-audio, technology, fashion & music industry clients during the day; as a meeting, demo, event or presentation space. In the evening the room will transform into a lively music venue featuring performances and DJ sets from local and international talent catering for the hotels' distinguished guests and private dining settings. Enjoy classy beverages and excellent bites.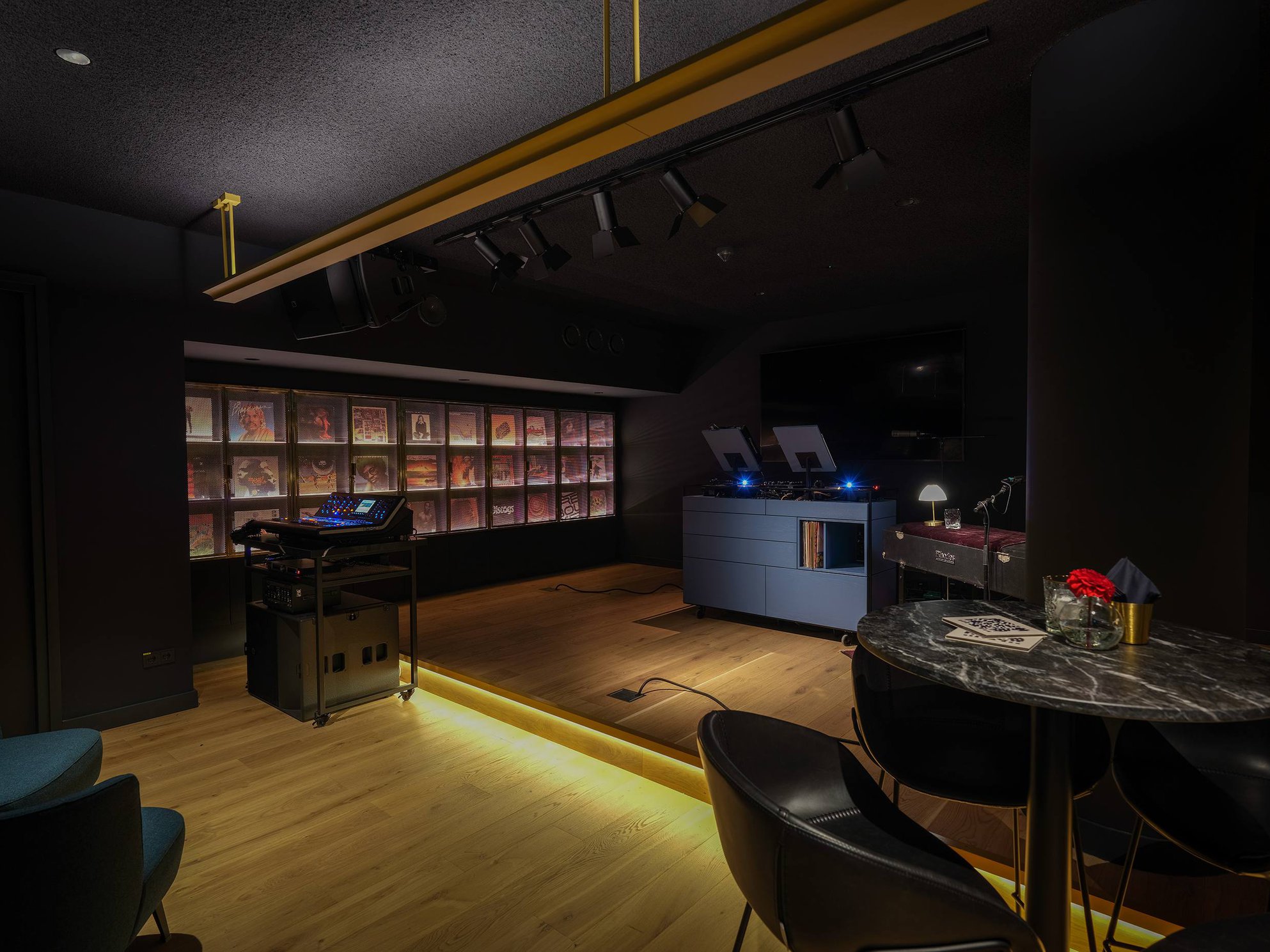 A full featured spectacular underground hotel bar-event space!
Listening lounge and live space for gigs, studio breakouts, rehearsals, launch events, DJ sets, special events and daytime hire
Fully acoustically treated venue and studio spaces
Quality F&B including selected, natural wines, exclusive spirits and IPA's, non-alcoholic options
Hotel guests can relax in the lounge venue and enjoy the atmosphere, F&B, DJ sets and carefully curated playlists
High-end recording studio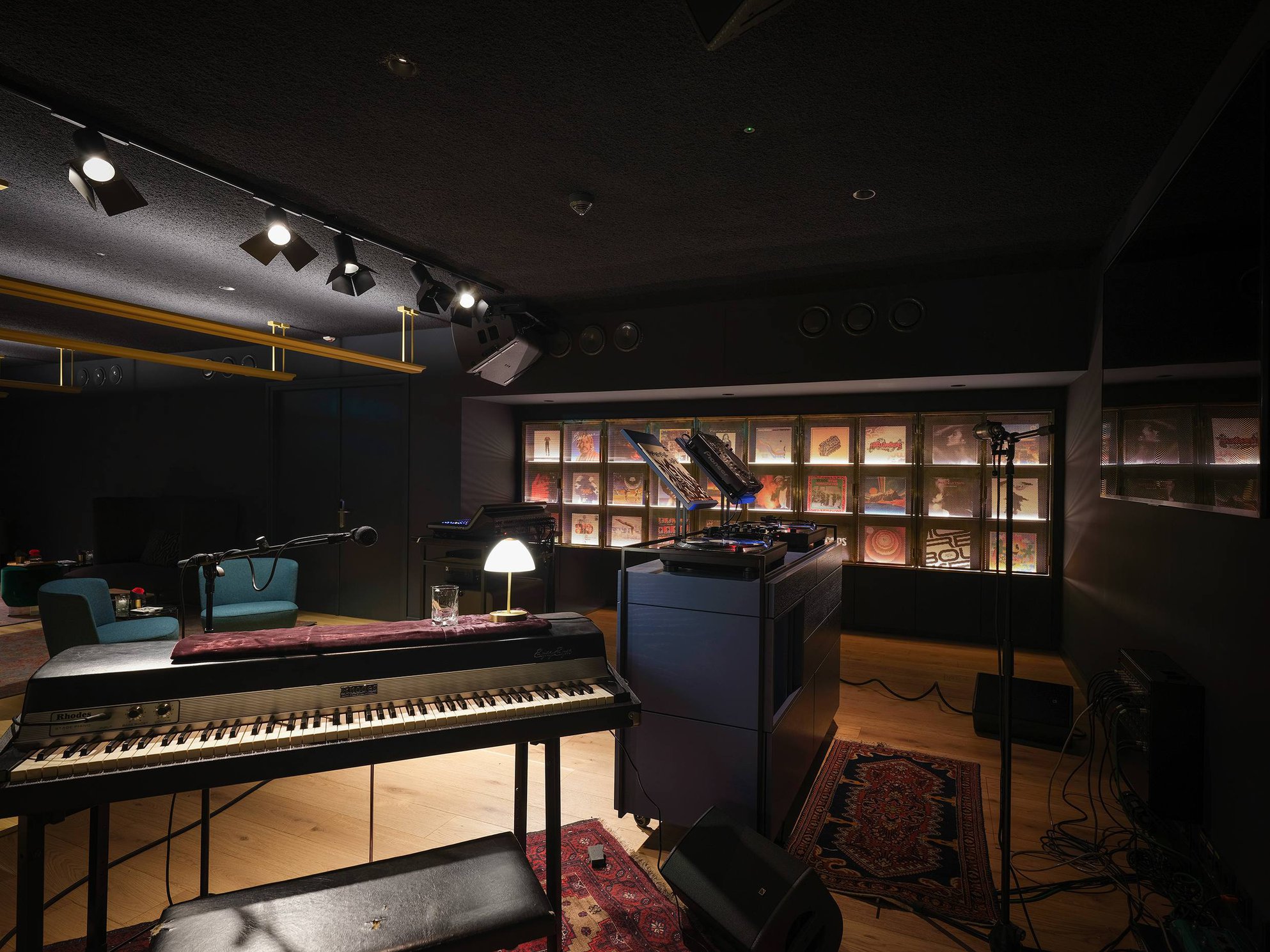 What we can do for you
For hotel guests
Relax in the bar-lounge venue and enjoy the atmosphere, excellent Food & Beverages, DJ sets and carefully curated playlists. Chance to be on the VIP guest-list for A-listed artists.
For event organisers
Online livestream events with or without audience in the room. E.g. talk shows, live musicians, interviews, questions from the audience. Professional image and sound quality at your disposal. Knowledge sharing in the industry can continue, turnover can be maintained. 
For online entrepreneurs
Fully equipped recording studio. Presentation of your products. Personal branding. Your own TV/YouTube channel or talk show.
For artists
Registration of your show without live audience. Live streaming of your performance and promotional material. Keep in touch with your fan base. Extensive promotion on social media through the exclusive partnership with Discogs.

For training agencies
Withdrawals for online training/blended learning. Training and turnover can continue. Variety in teaching materials in addition to Zoom and Teams. Professional appearance, high quality recordings and branding.
For all
Stay overnight in one of the brand new burlesque style rooms of the Eden Hotel Amsterdam or book your stay at the Hard Rock Hotel Amsterdam American.
Interested?
For the latest news and agenda, check our Facebook and Instagram.