World-class hospitality

World-class talent

World-class sound

World-class F&B
Obsidian - by Graphite Amsterdam
Tokyo-style high spec music and F&B venue | Jazzy vibe | Michelinstar catering | Demo & Event space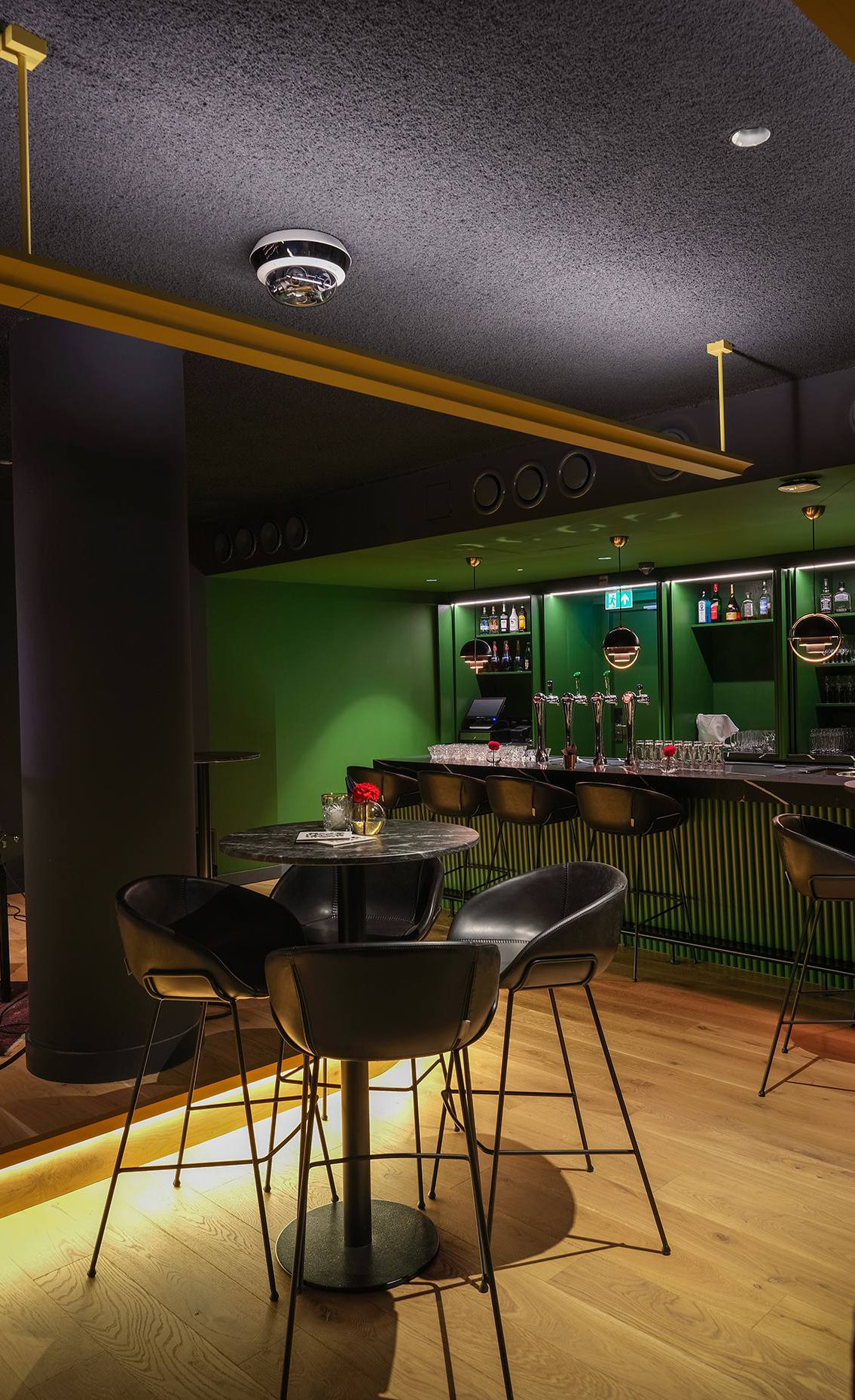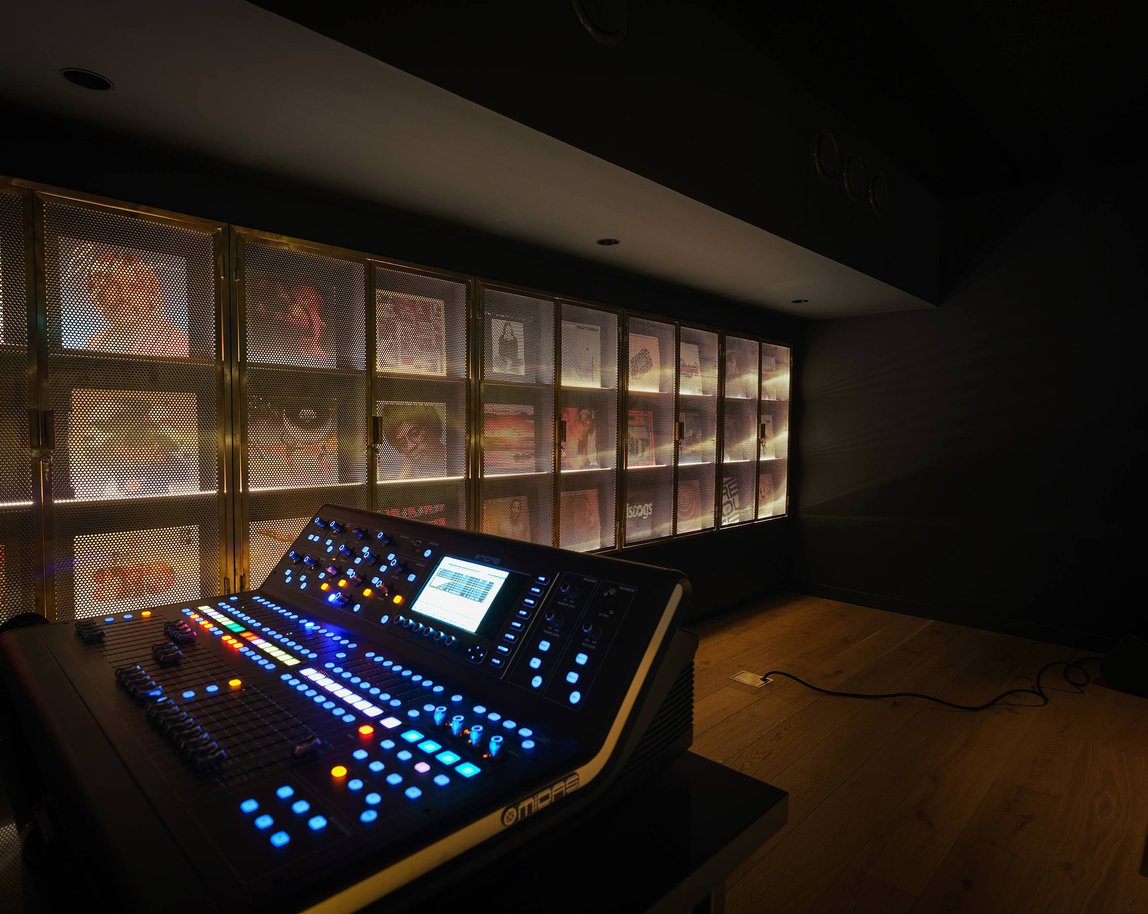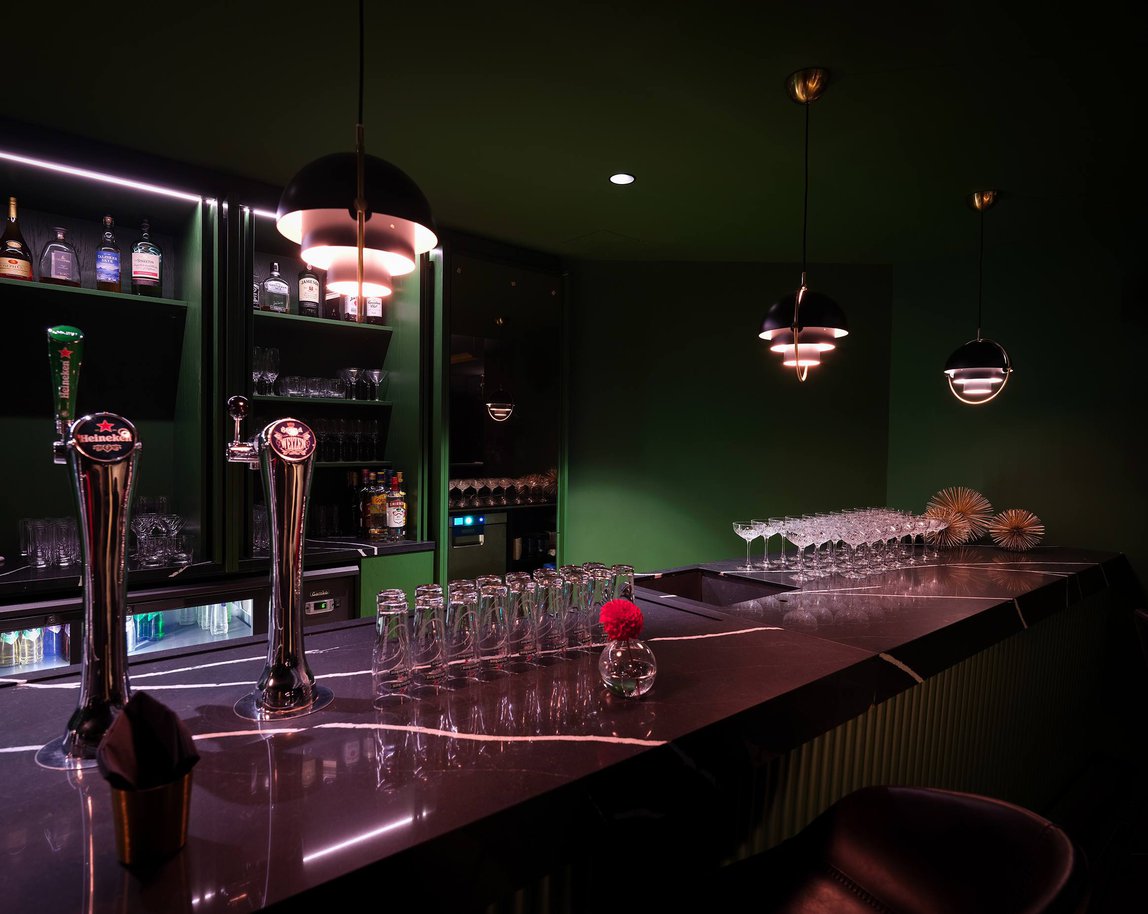 Obsidian is located in the basement of centrally located Eden Hotel Amsterdam. It is a brand new, fully equipped high spec venue.
The space combines a laid-back jazzy bar vibe with a touch of a Tokyo-style listening bar, in a hidden speakeasy location. It is equipped with a stage, high spec vinyl DJ setup, relaxed armchairs & raised seating, and a bespoke sound system from L-Ácoustics, in a newly constructed space. The venue is entirely acoustically treated to provide the best possible sound experience. A remarkable and truly unique setup; something that would generally be considered impossible in the center of a major city.
Obsidian can be booked for your own private party, lunch or dinner by Michelin-starred Chef Peter Gast from restaurant Graphite Amsterdam. And also can cater for the needs of entertainment, pro-audio, technology, fashion & music industry clients during the day; as a meeting, demo, event or presentation space. 
Special events are planned troughout the year. The room will transform into a lively music venue featuring performances from great music artists, performers and DJ's, accompanied by amazing food&drinks by Peter Gast.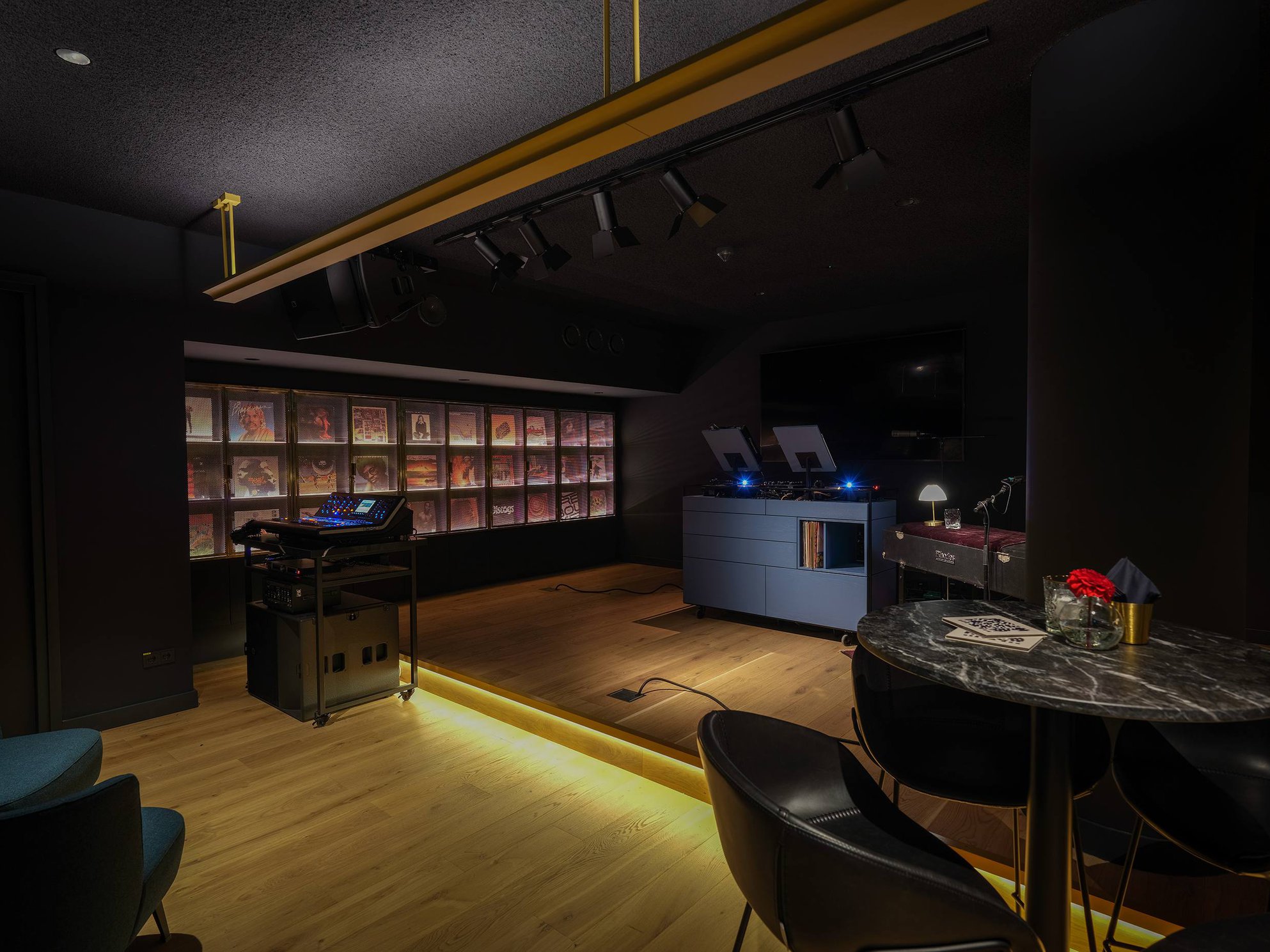 A full featured spectacular underground hotel bar-event space!
Listening lounge and live space for gigs, studio breakouts, rehearsals, launch events, DJ sets, special event & Private (dinner) party's
Fully acoustically treated venue and studio spaces
Quality F&B by Michelin-stared Chef Peter Gast from restaurant Graphite Amsterdam & The Vegan Test Kitchen by Graphite.
Special events throughout the year, famous and upcoming artists and DJ's, Food specials like The Vegan Test Kitchen, Food Notes and many more!
High-end recording studio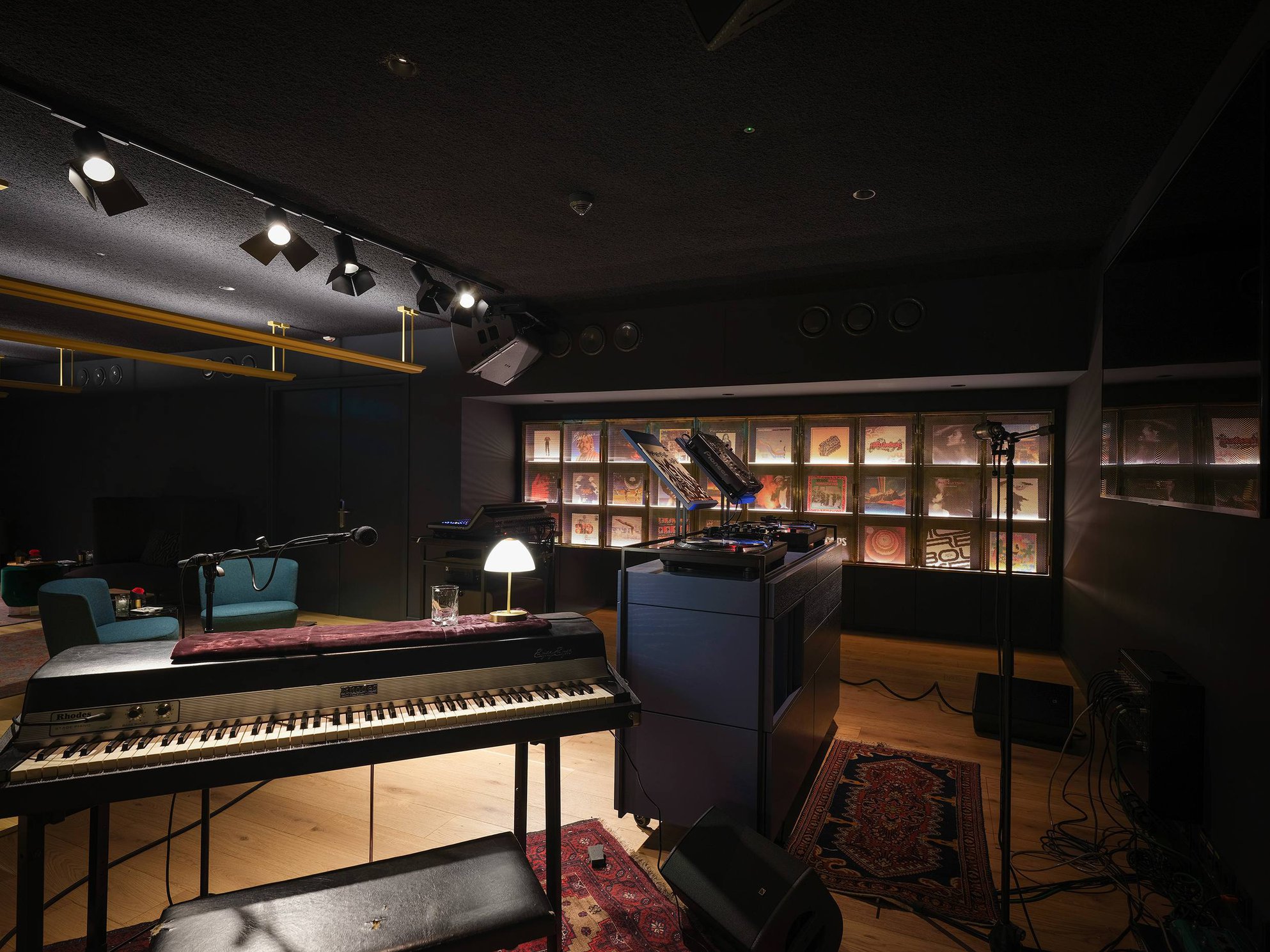 What we can do for you
For you
Throw your own Private (Dinner) Party at Obsidian, with options to make it you own by hiring your favorite artist or DJ, decorating the room with balloons or brand the room in your favorite colors, style or brand. There are lots of possibilities. Sit-down dinners, walking-dinner, a party with an open bar and snacks, or else. Or whatever you prefer!

For event organisers
Online livestream events with or without audience in the room. E.g. talk shows, live musicians, interviews, questions from the audience. Professional image and sound quality at your disposal. Knowledge sharing in the industry can continue, turnover can be maintained. 
For online entrepreneurs
Fully equipped recording studio. Presentation of your products. Personal branding. Your own TV/YouTube channel or talk show.
For artists
Registration of your show without live audience. Live streaming of your performance and promotional material. Keep in touch with your fan base. Extensive promotion on social media through the exclusive partnership with Discogs.

For training agencies
Withdrawals for online training/blended learning. Training and turnover can continue. Variety in teaching materials in addition to Zoom and Teams. Professional appearance, high quality recordings and branding.
For all
Stay overnight in one of the brand new burlesque style rooms of the Eden Hotel Amsterdam or book your stay at the Hard Rock Hotel Amsterdam American.